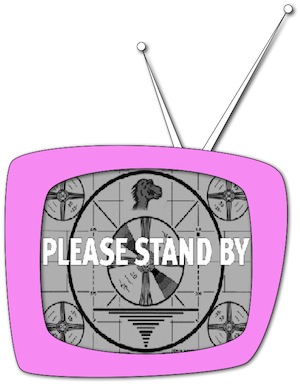 The staff of Channel 37 wishes you and yours a very, very happy holiday season!
We will resume our regular programming schedule next Tuesday, with a brand-new installment of the spine-tingling space adventure The Terror from the Other Dimension!
We're looking forward to bringing you some exciting new programming in 2011, along with the continuing adventures of the stories you've already come to know and love. Not only that, but we're working on an expanded new website, e-books, and much more — all for your viewing pleasure. So stay tuned for a terrific new year here at Channel 37!