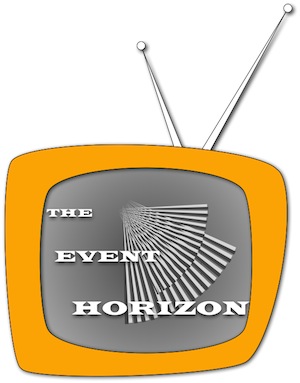 For hours, the chatter of crickets had been the only sound along this stretch of night-time highway until the sound of a distant car engine gradually emerged from somewhere off to the right. As the sound grew, a glow from the same direction began to eclipse the moonlight. The sound and light increased swiftly until a large black Buick sedan thundered by, barely visible in the dark behind its bright headlights. In its wake, nothing but dim red lights on the tail fins and the Dopplered strains of watered-down AM-station jazz.
Inside the car, a large man thumped the steering wheel to the beat of the music and hummed loudly and off-key. He wore rolled-up shirtsleeves and was sweating in the mid-August night. "Ahh, there's nothing out here in the middle of nowhere," the man growled, running a beefy hand through his iron-gray crewcut. "Got to stay awake somehow. Have to make it there by nine o'clock." The man looked at his watch. "Can't be late."
He picked up a map off the passenger seat and nearly tore it as he tried to locate the road. "Lousy gas station attendant. 'Just down the road a couple of miles,' he says. 'Just a couple of miles.' Yeah, well that was forty-five minutes ago and I haven't . . ."
The headlights briefly landed on a neon sign for a motel along the side of the road. As the car passed, the driver caught a glimpse: "ARE YOU TIRED?"
He laughed mirthlessly as the sign disappeared behind him into the dark. "Yeah, you better believe I'm tired. On the road three weeks and I can't make any sales in this lousy stinking county. Does Harris listen to me? Nah, of course not. 'Last chance, Worthing,'" he says to me. 'This county is your territory. Make some sales or don't bother coming back.' Lousy . . ." He hit the steering wheel again. "Like that kid knows how to make a sale. Up there in his air-conditioned office instead of out here closing deals. Well, buddy, I've been in the business for twenty years! I know how to make a sale! Lousy stinking county . . . "
"But it's all about to change, just you watch, Mister Smarty-Pants Harris. When I get to Central City I'll swing that new client of yours and make my quota for the month. I'll show you how it's done. Yeah." He laughed with exaggerated confidence. "Even Edwina will finally shut up. 'When are you going to make it big, Walter? You keep telling me that the next one will change everything. When do we get the sofa you promised me? The kids need new shoes, Walter. New shoes don't grow on trees, Walter.'"
Worthing shook his head to bring himself back to the present, and fumbled with the map some more. "Where the devil am I?"
Ahead, a sign for a roadside diner a few miles down the road announced, "YOU'RE NOT FAR NOW."
The man laughed derisively. "Yeah, sure. I never get anywhere on time. No matter how hard I try, I'm always late. But I can't be late for this one. Can't get lost this time." He threw the map back on the passenger seat. "There's got to be a sign somewhere on this godforsaken road. There aren't enough signs. Why aren't there more signs to tell me where to go? Sometimes a man loses his sense of direction in life . . . "
In the headlights, a sign for a church blurred by. "MAYBE IT'S NOT YOUR FAULT, WALTER."
Stunned, Worthing jammed on the brakes and pulled wildly over to the shoulder, kicking up gravel. He sat there for a second, replaying in his mind what he had just seen. After a few seconds, he released the brake, turned around, and drove back to the sign.
"MORNING AND EVENING WORSHIP"
He rubbed his face and eyes as the shock wore off, then shook his head and laughed ruefully at himself. "Great. Now I'm seeing things." He put the car in gear, turned carefully around onto the highway, and accelerated into the night.
Meet Mister Walter Worthing, age 47. Occupation, traveling salesman. Like many men in his profession, Mister Worthing is overworked, underpaid, and chronically late to his next appointment, which always seems to lie just past the next town, the next sales pitch, the next lucky break.

Tonight, however, Mister Worthing will find himself for once arriving at his destination on time. For this particular appointment is with his own destiny, which he will meet just a little further down the highway, just past a lonely crossroads and a sign that marks the county line . . . of The Event Horizon.