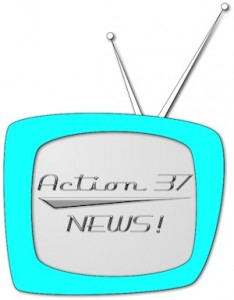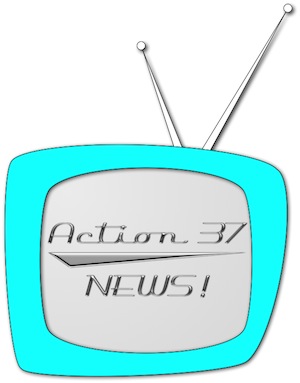 Paul Lagasse's new novella, Invasion of the Orb Men, a story of mistaken identity in 1950s Cold War America, is now available on the Kindle store for $0.99.
The debut book of the Channel 37 Publications line of science fiction novellas, short stories, and anthologies, Orb Men follows Captain Len Creeger, the director of the Air Force's flying saucer investigation project, as he risks his career to help Charlie Neville, a young writer of pulp science fiction who's been accused of being a communist spy. Equal parts humorous and dramatic, the story unfolds over a period of three days in 1952 as Creeger and his team — the laid-back intelligence analyst Carl Langford, the capable young secretary Miss Mackenzie, and the resident sci-fi nerd Milt Fleener — match wits against the paranoid security officer Tom Kiley, who along the way inadvertently becomes history's first Man in Black.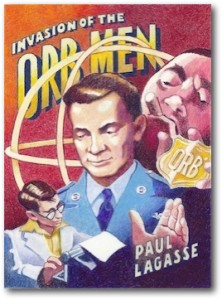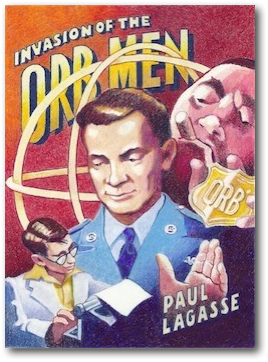 The novella rings true with period details that will appeal to science fiction fans, UFO aficionados, and military history buffs. "I've been a collector and reader of books about flying saucers since I was a kid, and I can recite the details of classic sightings and flaps like a mantra," says Lagasse. "And I've been an avid reader of golden-age science fiction for almost as long. Not to mention that as a kid I was an airplane and NASA nut too. So it was probably inevitable that I would have to find a way to mix all of those together in a story that's an homage to the things that shaped my childhood. I hope that my affection for them, and my eternal gratitude to them, come through in Orb Men."
Invasion of the Orb Men is available today on the Amazon Kindle store for $0.99. You can also download a free sample and share the book with friends.
Channel 37 Publications will feature original work by Channel 37 contributors and select authors, and will publish e-book compilations and anthologies of Channel 37 serials. Two complete serials — The Terror from the Other Dimension! and They Came from New Jersey! — will be debuting later this week, in time for Balticon 45 at the Hunt Valley Lodge north of Baltimore. Paul Lagasse and Gary Lester will be at Balticon all weekend at the Channel 37 table.