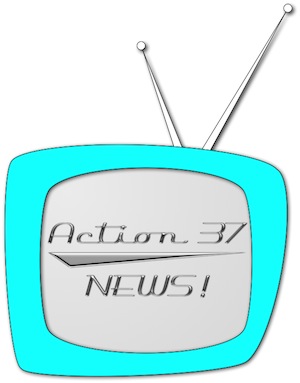 Channel 37 is pleased to announce that we have been accepted as a vendor at Balticon 45, Maryland's legendary regional science fiction and fantasy convention, Memorial Day Weekend (May 27-30, 2011) at Marriott's Hunt Valley Inn just north of Baltimore!
Come meet Gary (They Came from New Jersey!) Lester and Paul (The Terror from the Other Dimension!) Lagasse in person all four days. We'll have some neat merchandise for sale and a raffle for a door prize. Not only that, but you'll be able to buy e-books of The Terror from the Other Dimension! plus Gary's fantasy novel Ursula the Yellow and Paul's new SF novella Invasion of the Orb Men — right from the comfort and security of your own smartphone!
And if you can't make it in person, don't worry — we'll be vlogging and podcasting interviews and updates throughout the convention.
Channel 37 thanks Larry Sands and the Balticon staff for allowing us to attend this year. And be sure to stay tuned to Action 37 News! for the latest updates as Balticon draws closer.