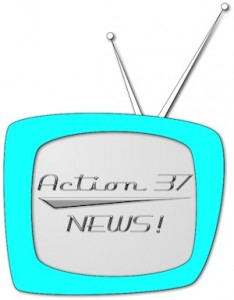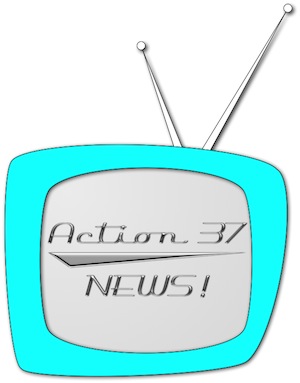 Noted SF author A.C. Crispin was the guest speaker at last night's monthly meeting of the Baltimore Chapter of the Maryland Writers' Association (MWAB) at the Towson ARTS Collective in downtown Towson. And your Action 37 News! team was there to cover it. (Disclosure, of sorts: The president of MWAB is none other that Channel 37's own Gary Lester.)
In addition to being the self-professed "go-to person for backstory," having written a number of Star Trek and Star Wars novels as well as the forthcoming Pirates of the Caribbean: the Price of Freedom, Ms. Crispin is well known and highly respected for her work with Victoria Strauss and Richard C, White on Writer Beware, which tracks and exposes scams and frauds in the publishing industry.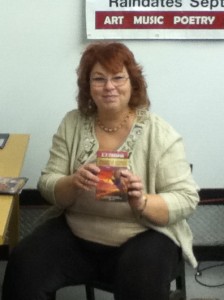 Ms. Crispin held the audience of 20+ attendees in rapt attention as she related stories of the brazen con artists who pose as agents, editors, and publishers and prey on unsuspecting authors, reading off a list of the most notorious offenders as if they were a roll call of America's Most Wanted. Then she had the audience in stitches as she gleefully related the story of the famous "unpickuppable" collaborative novel Atlanta Nights, a hoax perpetrated on PublishAmerica to expose the falsity of their claim of publishing only high-quality manuscripts.
Novice authors need to better educate themselves about how scams operate, Ms. Crispin explained. "If it sounds too good to be true, it probably is," she said. "Not all legitimate publishers are right for everyone, but crooks are crooks!"
"The best way to avoid getting scammed?" she asked. "Do. Your. Research."
After the meeting, Gary, Paul, and Dead to Writes author Cathy Wiley had the pleasure of wide-ranging and entertaining conversation over drinks and dinner with Ms. Crispin and her husband, SF author and past president of SFWA Michael Capobianco. What a great ending to terrific evening!
Channel 37 is looking forward to interviewing Ms. Crispin about her new book at Balticon 45!